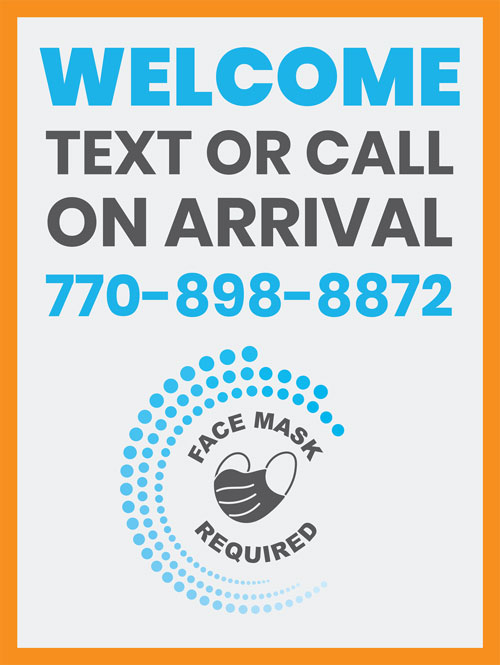 Welcome back to Sweet Spot Smiles! We hope that you and your family are in good health. We are committed to helping you stay safe and healthy, and have implemented a number of protocols in addition to the sterilization and infection control guidelines our office has always maintained.
Here's what to do when you arrive in our office:
Remain in your car.
Call or text our office number. 770-898-8872
Our team will let you know any further instructions.
We look forward to seeing you again soon, and are happy to answer any questions you may have about our safety protocols. Give us a call today to make your appointment or speak with a member of our team!