At Sweet Spot Smiles, we are committed to providing personalized, high-quality dentistry in Locust Grove, Georgia. We are an experienced and talented team that loves working together to create a comfortable, stress-free environment for you and your family. Dr. Linda King and her team go above and beyond to provide a rewarding dental experience every time you visit our practice. We look forward to attending to all your oral health needs!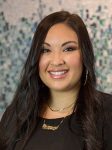 Samantha – Dental Assistant
January 2016
Samantha graduated the dental assisting program at Southern Crescent Technical College. She is OSHA certified. Samantha is married and comes from a large Hispanic family and really values family. Samantha loves to dance and has been very active in dance since age 3. She likes being able to provide the highest quality of care to patients. Personally, Samantha strives to help patients receive the best overall oral health improvement, as well as build the patients' confidence in dentistry.
---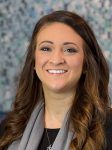 Erin – Dental Hygienist
June 2017
Erin started her dental career after graduating from Central Georgia Technical College. She is the proud recipient of the Hinman Dental Scholarship. In her spare time, Erin enjoys time with her husband and their dogs. Erin is excited to be working with an awesome team. She loves being able to educate her patients on how to achieve excellent oral health.
---
Rachel – Dental Hygienist
May 2018
Rachel was a Hinman Dental Scholarship recipient, and attended Central Georgia Technical College for her dental hygiene degree. She loves educating her patients on how to achieve optimal oral health. Rachel loves smiling faces and knowing that she is making a difference, and works closely with our team to help our patients achieve a healthy smile. She has a chihuahua named Layla, and outside of the office enjoys spending time at the beach and with friends and family.